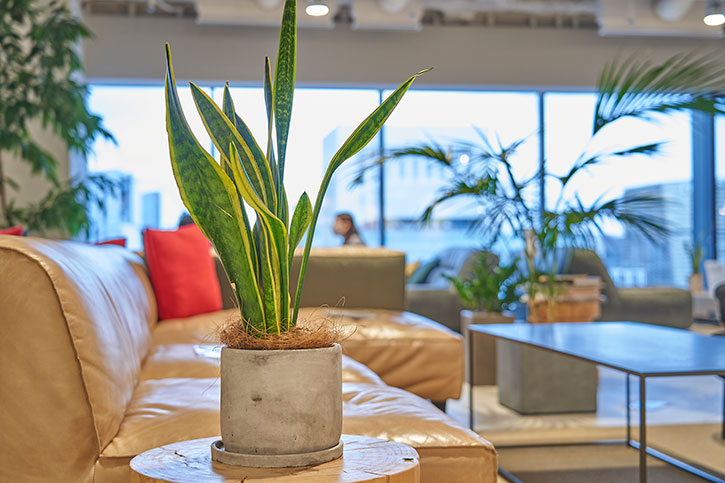 The Fog of War in Business Part 1
ニューチャーネットワークス チーフコンサルタント
ジェームス キャンベル
---
組織パフォーマンス向上「グローバル・ビジネスリーダー」
人は皆、霧の中で生きている。
手探りで答えを見出そうともがいている。
日常生活でも、ビジネスでも、戦場でも、
判断に必要なすべての情報が手に入ることはまずない。
その状況下でどのように決断を下していくのか。
今回は、US Air Force Officer 出身の弊社チーフコンサルタントであるジェームス・キャンベルが、
9.11時のペンタゴンにおける事例など、自身の経験を踏まえて、霧の中での決断について紹介する。
※本コラムは英語で執筆いたしました。ご了承ください。
It was a hot and humid Tuesday morning of September 11th, 2001, and I was in East side of the South Parking lot of the Pentagon. I had just left the National Guard Bureau after watching both towers of the World Trade Center attacked live on television and was heading to an unrelated meeting. The time was 9:37am and as I was walking towards the entrance, I witnessed American Airlines Flight 77 plunge into the Pentagon.
I stood in shock and disbelief. I could not think. I could not hear. I could not move. My mind could not reactively process what it was interpreting through my senses.
I stood and watched thousands of people running out of the Pentagon in a fleeting evacuation. People were yelling and running in all directions without focus. Sirens from emergency vehicles could be heard in a distance and the sight of this mass confusion was transpiring for me in a slow motion with a deafened tone. After a period of time, which seemed like an hour…but probably just a minute, I realized that I was experiencing the dreaded Fog of War, hereinafter mentioned as "fog".
A few years later I changed my career from being an Air force Officer to being the Chief Executive Officer of a company I founded called Black Hawk Customs, Inc. (BHC). It was the second week of February 2005, and BHC received a US Government contract from the Army Air Force Exchange Service (AAFES) to set up concept stores (stores within mall sized stores) providing motorcycle Personal Protective Equipment (PPE) and fixtures, but the negotiations did not go very well. We came to a contractual agreement and a joint business plan, but together, we did not gain a mutually clear vision. As an example, we asked numerous times for an exact number of how many stores we would have to rollout, but instead, they continuously suggested that it would be between 30 to 40 concept stores; knowing the exact number of concept stores relates to the exact financial investment, needed quantities for product and display manufacturing, and other store rollout requirements (i.e. number of employees to hire, etc.). Being a small company at the time, we felt bullied and pushed in agreeing with the contract terms and left without a definitive understanding, vision, layout of objectives, or a specific timeline. What we had was a semi-mutual goal; AAFES and BHC wanted to support motorcycle safety through the sales of motorcycle PPE within the aforementioned concept stores.
BHC's concept store rollout order from AAFES arrived the second week of April 2005, and we still did not have a jointly clear vision. The order was for 69 concept stores, 19 more than the quote of 30 to 40 that AAFES had previously given us. The order would require over $500,000 USD worth of product and $278,000 worth of fixture displays to be delivered by the end of May 2005; we had just 6 weeks for a complete rollout delivery. We should have been excited, but we realized how unprepared we were for this large of a concept store rollout. We had less than $280,000 worth of product in stock, based on our historical sale numbers with our test concept stores, and only $220,000 worth of fixture displays readily available to ship.
What we had agreed to on paper and discussed verbally was vastly different from actuality. Our emotions began to negatively evolve and arguments ensued from all members between all parties. We were all experiencing internal and external miscommunication and/or a lack of communication at an alarming rate, which had instigated the inappropriate preparatory decisions based on the misleading and unclear facts. We were feeling forced to over exceed our current capabilities and to expand faster than what we were prepared for.
At this point, the friction created by the fog was not allowing us an untainted, agreeable, and understandable vision. Unfortunately, we did not recognize the fog, or its rapid growth, until the friction had already come into fruition.
Both of these experiences, 9/11 and AAFES, are extreme examples of the fog that I have experienced, are widely different, but yet both were debilitating just the same. During both events I was overwhelmed with indecision and was distraught due to unforeseen, unexpected, and uncontrollable circumstances.
The fog is experienced by every individual at some minimum level, and most people do not realize it exists. We each wake up in the morning with a level of fog. We go to work and bring our fog with us, we work all day with our fog, and yes, our fog affects our productivity. We go home at night and our fog goes to sleep with us, but do not worry because it will be there waiting for us tomorrow morning. The fog's existence is a fragment of humanity. The fog was first written about by Carl Philipp Gottfried von Clausewitz, a 19th century German-Prussian soldier and military theorist who fought in the Napoleonic Wars. He stated, "War is an area of uncertainty; three quarters of the things on which all action in War is based are lying in a fog of uncertainty to a greater or lesser extent. The first thing needed here is a fine, piercing mind, to feel out the truth with the measure of its judgment."
Reflecting on this quote and applying it to my experience on 9/11, my mind was overwhelmed with uncertainty. I had a lack of focus and an inability to make decisions. I was receiving audio and visual information and directions, but unable to know exactly what information could be trusted. I had questions. Was there going to be a follow on attack? How many people were hurt? Killed? What resources did we need? Where do we need those resources? Where do we get those resources? Where were my team members? My supervisor? Should I call my family? But it was the fog that kept me from being able to appropriately analyze the situation and from being able to make the immediately correct and required decisions. This uncertainty became an added friction to the genesis of the fog with the people near me.
Carl Philipp Gottfried von Clausewitz also stated that "Friction is the only concept that more or less corresponds to the factors that distinguish real war from war on paper." In other words, the fog is the difference between what you can imagine on paper and what actually happens in war and that friction is a formidable factor of the fog.
The friction created between AAFES, BHC, manufactures, and internally was not because of a paper contract, but rather, it was directly related to the fog generated by what was not clearly outlined in the differences of corporate philosophy, having a unified vision and goal, clearly analyzing/recognizing/and assigning goals and objectives for all parties to a timeline. The greatest factor of our friction was our horribly failed line of communication.
As I mentioned before, everyone lives with fog. The fog takes many forms and can be debilitating in many ways. But to survive and succeed in all scenarios of substantial fog, it first requires being a leader. It is the earned skills from experience as a leader that creates the overall ability to dissipate the fog. Managers and individuals do not recognize the different stages of the fog before it becomes a full blown realization, but leaders are able to recognize the fog continuously in all stages. It requires knowledge of how to defuse the igniter of failed communication and being preemptively flexible to adapt and overcome your current and unforeseen personal and business obstacles. It is being able to reflect on yours and others learned experiences, analyzing them, and then preparing general reactionary tool kits of skill sets and potential scenario plans of action. It is having the willingness to remove yourself from a scenario's equation of applied friction with an independent multifaceted viewpoint of reflection. It requires the ability to remove your emotion and indecision, to generate a neutrality, and to apply judgmental reasoning based on facts; without allowing yourself to be susceptible to the fog. Without the appropriate earned skills from experience, upcoming leaders will be oppressed by the fog of uncertainty.
Recently I have learned of and been encouraged by the actions of Sony's and Panasonic's leadership. They are independently utilizing their collectively learned experiences to actively dissipate the fog from their perspective businesses. The leadership within both companies are making great strides to overcome the frictions of fog and have dedicated themselves personally to overcome the obstacles of uncertainty.
I personally did not have the appropriate experience required of a leader on 9/11 or an adequate level in the Spring of 2005 with AAFES, but I was fortunate enough to be guided by a great leader on both occasions. I became motivated to better understand the abyssal fog, to continuously working towards a deeper realization of the fog, and to become a better leader. I do not believe it is possible to completely comprehend all aspects of the fog without a lifetime of study, but I look forward to sharing with you what I have learned thus far.
In my next column I will continue this topic by expressing a deeper realization of the different stages of fog and the beginning analysis phase of recognizing the fog pertaining to leadership. I welcome any feedback and if you have any questions, please do not hesitate to contact me.