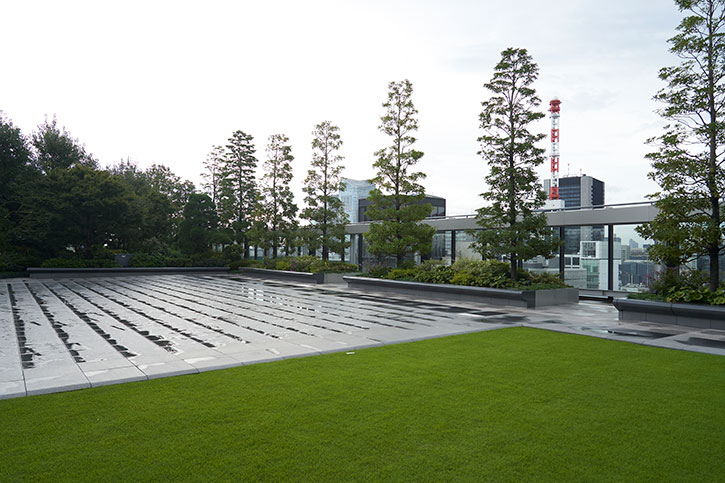 実行チームが成功するカギは個人に Individuals Make The Magic Of A Team's Success
ニューチャーネットワークス チーフコンサルタント
ジェームス キャンベル
---
競争戦略を実現する際に絶対に欠かせないのが、いろいろなメンバーと一緒になって実行チームをつくることです。それは国内やグローバルでのつながりだけでなく、ネットを通じた仮想的なつながりでも当てはまります。私どもコンサルティングの立場からいえば、そのチームは「アクションチーム」「リーダーシップチーム」「クロスファンクショナルチーム」「品質チーム」などに分類することができます。
そうした実行チームを構成した場合、自分がチームに参加しているほかの人を既に知っていても、あるいはまったく知らなかったとしても、そのチームが目指す目的とゴールについては深いレベルで全員と共有しておかなければなりません。単に挨拶をするだけの仲間ではないのです。
大切なのは、チームに参加するメンバーが自らのスキルや価値、経験、個性を互いに持ち寄り、チーム全体をより完全なものにしていくことです。それによって競争戦略を実現する際にチームはいかんなく威力を発揮します。
今回のコラムでは、私がかつて所属した軍における戦術チームと、それに所属していた個々のメンバーの役割がいかに重要だったかを紹介しつつ、戦術チームが個人個人の強みの集合体で出来上がっていたことについて話そうと考えています。
いま強く求められている「ブレークスループロジェクト」――チームをどのように構成し、そしてチームに参加している自分および他のチームメンバーの"強み"を互いにきちんと認識することが成功へのカギになります。
※本コラムは英語で執筆いたしました。ご了承ください。
Individuals Make The Magic Of A Team's Success
Recognizing personal and team member's strengths to achieve a greater success.
 Whether it is a domestic, global, or virtual team, at some point in your career, like my own, you and other individuals have been thrust together and told that you will now become an Action Team, a Leadership Team, a Cross-Functional Team, a Quality Team, or some other form of team. You may know some, all, or none of your team members, but when having to work towards your team's common objectives and goals, you need to know these team members at a much deeper level than a typical "Hello" at the elevator entrance. Each individual brings a unique gathering of skill-sets, values, experience, personal strengths, and personality to make up their percentage of the entire team. Even if your team has been around for years, a new member is still unknown after a welcoming party.
 Recognizing who they are beyond normal working pleasantries, knowing their capabilities and personal drive, won't become predictable until they are continuously tested within a team environment. A team's success is based on a shared willingness to achieve objectives and goals, but when a team exceeds expectations and secures their objectives faster and achieves a level greater than their set goals, it's because the team members recognize and apply the magic of their team; utilizing each member's strengths, offsetting weaknesses, appropriately applying skill-sets, using a common language of communication, and having a shared esprit de corps.
 
 Teams are created for a purpose of succeeding and obtaining goals, but we have all been a part of an unsuccessful team at least once. There are a number of reasons of why teams fail. It could be uncontrollable factors, a lack of realizing the team members individually, or both that limits a team's success; as was the case when I was a member of the United States Army.
 
 Back in 1994, I was transferred to the 516th Personnel Service Company at Camp Humphreys, South Korea, and specifically assigned to a large team with multiple long-term objectives and goals of maintaining personnel records, amongst other special duties. What was unique about this team was that each member was in South Korea on a limited one year rotation. Each month we would randomly gain new team members and say goodbye to other team members. Add the fact that each team member had a different personal background, had various mismatched training and expertise, and that approximately 10% of our team was made up of South Korean nationals, we had some difficulties. It was near impossible to break down our communication barriers, to bridge our cultural gaps, to share our team philosophy, to pass knowledge from seasoned team members to new team members, and it greatly limited the overall effectiveness of our team. Without an effective process of quickly recognizing the strengths and to integrate new team members, before our seasoned members left, our team was constantly at the stage of initial team forming. We lacked the ability to clearly identify team member's strengths, skill-sets, or to share an esprit de corps. Without an ability to create a common ground and to effectively utilize each team member, our success was always quelled and we never could create any team magic.
 
 You may not have had the exact same experience, but I am sure that you can relate. You might have had the experience of belonging to a team which had to integrate new team members and overcome the loss of seasoned team members and their expertise. Your team could have had an educational gap of passing knowledge gained from experienced members. What was the causes to limit the integration of your new team members, defining skill-sets, and assigning appropriate team roles for the greatest boost to your team's overall success? Was each member of the team ever fully able to share their abilities and strengths with the entire team? These questions are the beginning steps to understanding the differences between teams that make attempts to reach goals, teams that succeed in reaching goals, and teams that surpass their goals to achieve victory.
 
 Shortly after my tour in the United States Army, I transferred to the California Air National Guard. Back in 1998, I was assigned to the 129th Rescue Squadron located at Moffett Federal Airfield, California, and belonged to a small team made up of six members called Tactics. Our team had numerous responsibilities including the support of mission planning, training, and numerous others. What was distinctive about our Tactics team was that initially, each team member was internally recruited from within the current operational staff positions based on member's personal strengths, skillsets, dedication to duty, company (squadron) esprit de corps, effectiveness of communication, and overall personality. Like our Squadron name, our mission was to conduct search and rescue operations over land and water. Surprisingly, there was a constant need for rescue services in California, and our squadron was consistently leading the farthest, longest, or most difficult rescue missions. At the core of every rescue mission was constant training, effective planning, and of course, the Tactics team. With such a high tempo, high stress, and no room for mistakes environment, our team dependably exceeded expectations in quality of work output, our mission and training support, and always being on the leading edge of testing and applying new technology within rescue missions. So what was our team's secret to success? We applied a daily dose of team magic.
 
 How the Tactics team separated itself from other teams was that each individual was extensively vetted before being allowed to join the Tactics team. If you were one of the lucky few allowed to join, you were expected to be an expert in your position and capable of filling in for all other positions. Because our team was so small, our team leader defined each member's daily rolls and responsibilities, replacement rolls (for other team members positions), volunteer rolls (knowing who could work extra hours, days, or had additional external resources that could be of use), and held each member to the same level of perfection as our squadron's mission; no allowances for mistakes. Our team's magic was proven when one or all members had to carry the responsibility of a missing member, additional workloads, or conduct out of the box activities for the success of a mission. We had an in-depth understanding of each member's strengths, skill-sets, and we shared a common communication (predictable, clear, effective, and motivating). Our esprit de corps was held within our team and shared with all squadron members outside our team. Our team's excellence began with individuals that were selectively brought together for the purpose of exceeding expectations and an unwillingness to accept anything less than total success. It was each individual that create the Tactics team magic.
Have you ever been a part of team that brought you a constant feeling of excitement? Although you might not have participated in a rescue mission, you most likely have been a member of a successful team that had a continuous level of high stress and a demand for perfection. What was the magic to your team's success? Was it having defined rolls and responsibilities, having a shared knowledge for who was the right person to offset another team member's weaknesses, or maybe it was that each member had a dedication to duty and to the mission's success? The Tactics team's success began long before individuals were allowed to be a part of the team due to a thorough and extensive screening process. Each team member was recognized for their personal strengths, personalities, and for their own self-knowledge. It continued with each team member following clearly defined rules and having a proactive team leader. In addition, the Tactics team's exceptionally low attrition rate was due to years of continuous teamwork between individuals that wanted to stay and be a part of the Tactics team's magic.
 
 A successful team that exceeds expectations is doing much more than taking action, having set rules, roles, and responsibilities. These teams recognize individuals for their core values, principles, personal vision, strengths, current limitations, and mindset. It begins with the potential team members being able to recognize themselves initially and being able to clearly communicate their abilities and skill-sets. It requires having a team leader which is able to comprehend, identify, and seek to fill certain needs of the team. The potential team members need to be able to successfully integrate into the team and embrace the team's main purpose and mission. Once an individual has successfully passed the screening process, the team, including the new team member, take an active role of sharing a sense of pride, esprit de corps. This first step of building unity as a team provides a source of strength for all team members to consistently draw upon.
 
 A part of the team's newcomer integration is the recognition and infusion of the team's magic. The team immediately shares each other's known strengths, abilities, and sets a common language and process of communication. The team outlines expectations, in conjunction of the team leader, for tasks, objectives, and goals that the newcomer will be held responsible for. A common understanding is generated that in addition to positional responsibilities, each team member is also responsible for the team's mission and directly to each team member. Incorporating new and reinvigorating current team members through this integration process has a greater proficiency than normal team integrations and provides a lasting bond between the team members. Based on this process, this team would now be able to swiftly take appropriate actions to gain multiple success at an expeditious rate and obtain their project goals quickly.
 There will always be added benefits to teams that have worked together for years, but since organizations cannot wait years for a team to create a little magic, what is needed is an ability to condense the individual (self) and team recognition process into a single day to expedite a team's ability to generate a lasting form of team magic that will continue to drive their daily successes. Whether it's an already established team that is having difficulties, a team that has already shown successful traits, or a new team, everyone wants to be a member of a winning team and to achieve success today. That is why Nuture Networks created a training program to transform project teams into successful action teams.
 For over 17 years, Nuture Networks has been helping teams to exceed project goal expectations through training and support of a very special program called Break Through Project. What makes the Break Through Project unique is that Nuture Networks helps companies take large scale projects, reduce them into smaller segments, and train select organization members to come together as quick action teams that are prepared to rapidly gain project victory. The purpose of these teams is to stack the smaller project segment achievements through quick action to gain a larger project success. The key ingredient to these Break Through Project teams is that we help select, train, and guide each individual to recognize themselves, their team members, and to help them form their own team magic.
We have all been members of teams that have failed, teams that have been successful during our careers, and we all want to be a part of a winning team today. The key is to recognize yourself, your team members, to have an effective team leader, and to openly share strengths, values, visions, mission, esprit de corps, and much more. So when you're ready take your current team to a greater level of success, Nuture Networks has the ability to help produce that success which you desire for your team. Contact Nuture Networks to learn more about how we can help you avoid years of team development and quickly achieve repeatable successes with your own team magic.